I thought I had missed out on the opportunity to RSVP for the Jeff Galloway pre-race RunDisney meetup this year. I was busy at Thing One & Thing Two's school that morning, doing PTA volunteer stuff. When I got home and saw the blog post, I quickly fired off an RSVP with my name but figured I was way too late to be accepted.
A few days later, I got an email from RunDisney saying I had been pulled from the alternate list and was now invited to attend. Unfortunately, I didn't include Paul's name in the RSVP, so he was not invited to the Meetup. Doh!
We decided I'd take our rental car to the Wide World of Sports at 7 AM and he'd meet up with me there at 10 AM for the expo.
Everyone met out front, signed liability waivers, and then we were driven around to the track at the back of Disney's Wide World of Sports on golf carts.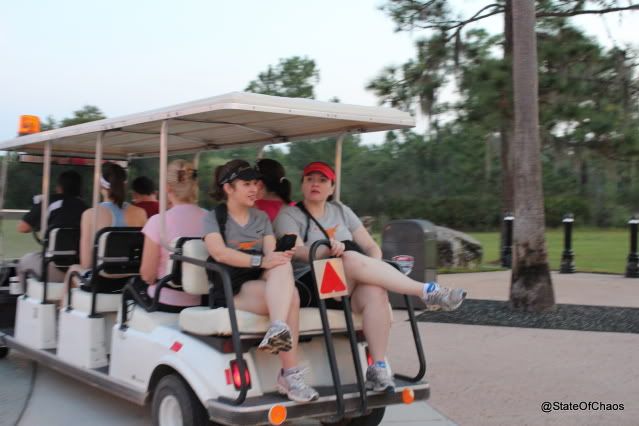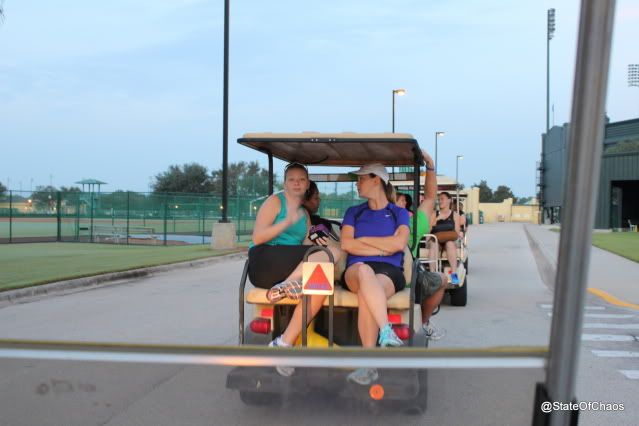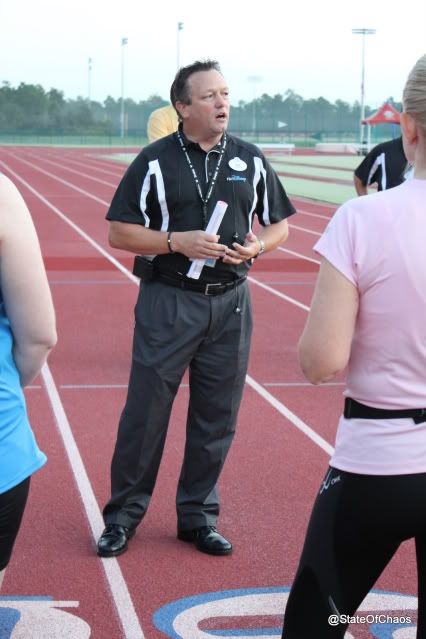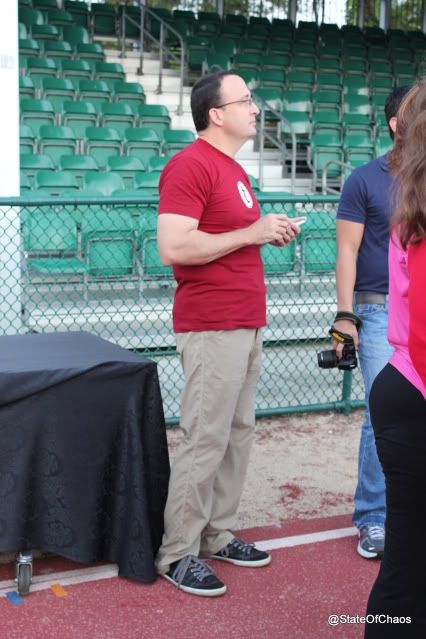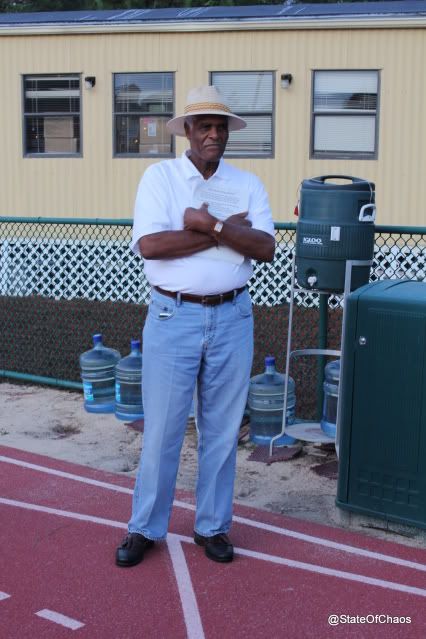 Once there, we were treated to a "physics & form" lesson from Brooks Johnson! I was not expecting anything more than just to show up & run with Jeff Galloway, so this was a real treat. He actually had us up & running on the track in small groups while we focused on posture, foot strike, and arm swing.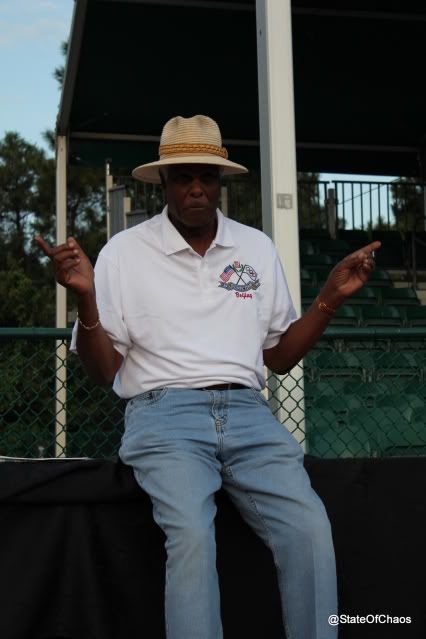 Race director John Hughes talked a bit and promised us great weather for the run!
We also heard from last year's winners about their experiences.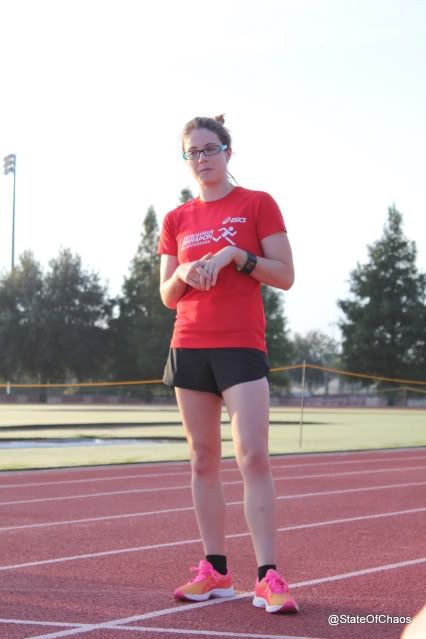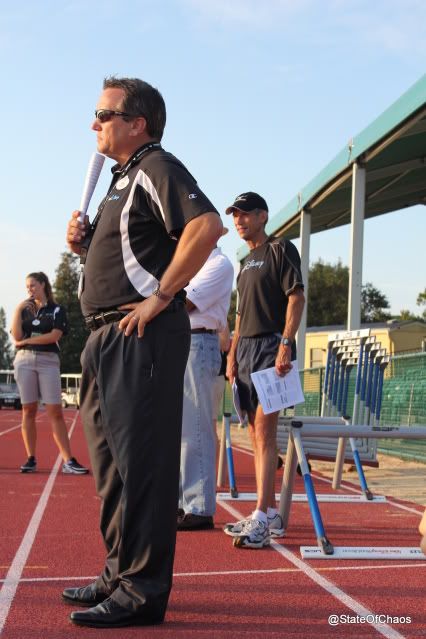 And then Jeff Galloway talked about his run/walk method.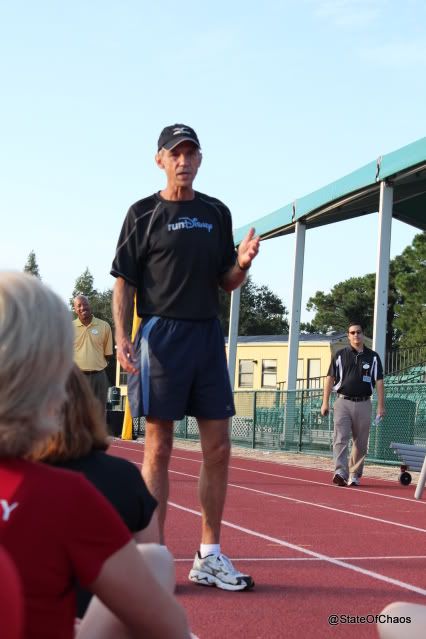 Then it was finally time for us to run! A group of faster runners took off with last year's winners, mentioning something about 6 minute miles… the rest of us knew then we'd made the right choice. Jeff wouldn't quote us a pace, just that he wanted to "avoid huffing & puffing" and that we'd be doing 30 seconds running/30 seconds walking. Overall we moved about a 13 minute/mile pace, I didn't quite run the intervals since I dropped to the back to talk to someone from the Running of the Ears group, then caught back up to the main group.  After running this race, my third half-marathon, and completely running out of energy by mile 10, I'm ready to try Jeff Galloway's way of doing things, especially if I ever attempt a full marathon.
Once everyone finished our 2 mile trail run through the swamp behind WWOS, we hopped back in the golf carts and moved back to the WWOS Grill, where Chef Gary Jones and Chef Mickey were waiting for us.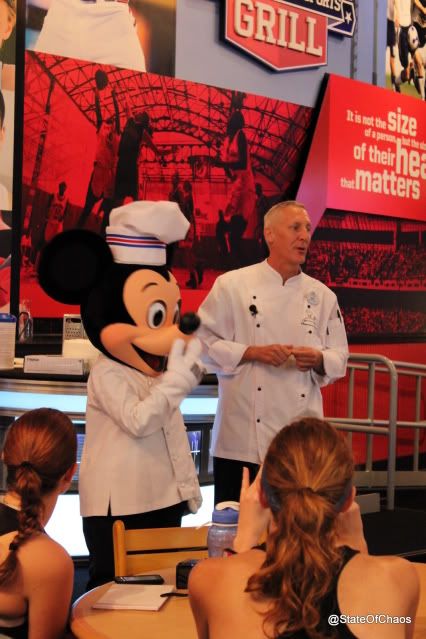 There should be no shortage of official Disney video & photos from this event…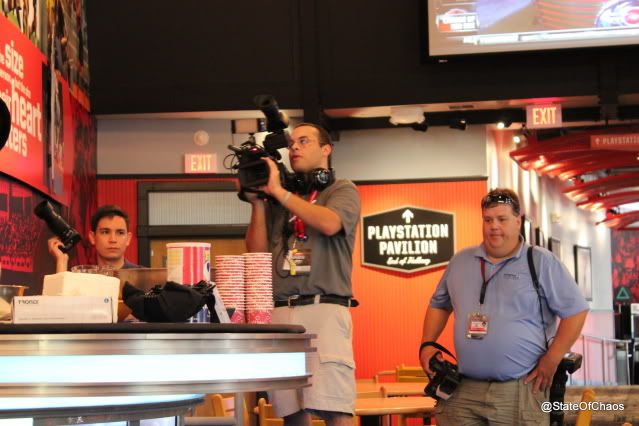 The chefs and their assistants put together a quinoa-based muesli. We all had a small taste.
We heard more about the future of RunDisney, including the promise of more events on both coasts and a focus on international participants. Personally, I'm hoping for another full marathon, but we'll see.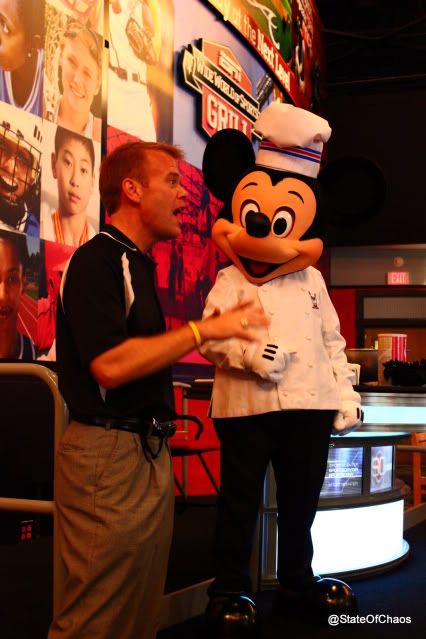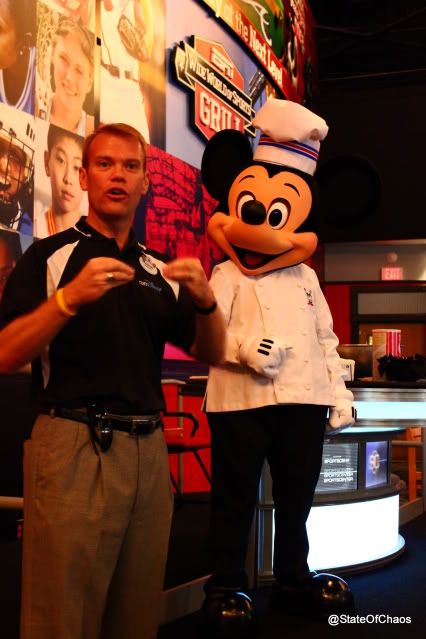 There were photo ops with both Chef Mickey & Jeff Galloway.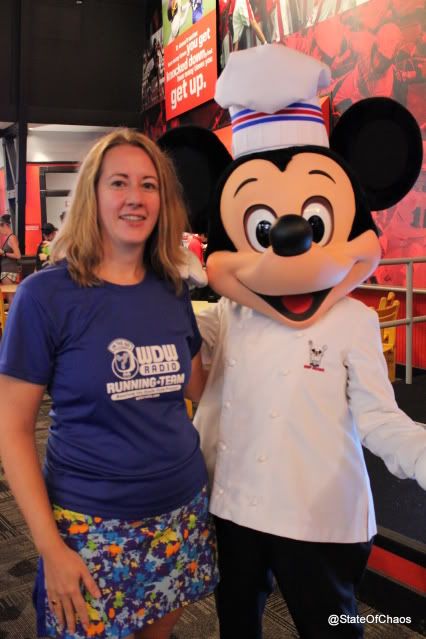 The RunDisney folks took some of the meet up, eat up participants to the front of the line for packet pickup. Since I had to wait for Paul anyway, I went on into the expo and bought a shirt from the One More Mile booth while there were no lines. This year packet pickup was in an entirely different building at Disney's Wide World of Sports, which meant more walking around but a little less chaos in the main expo room.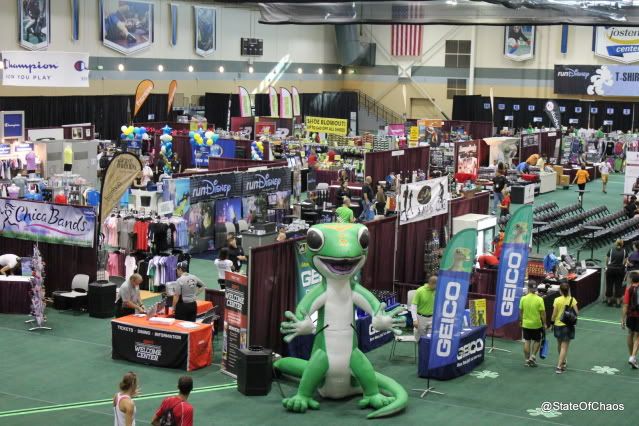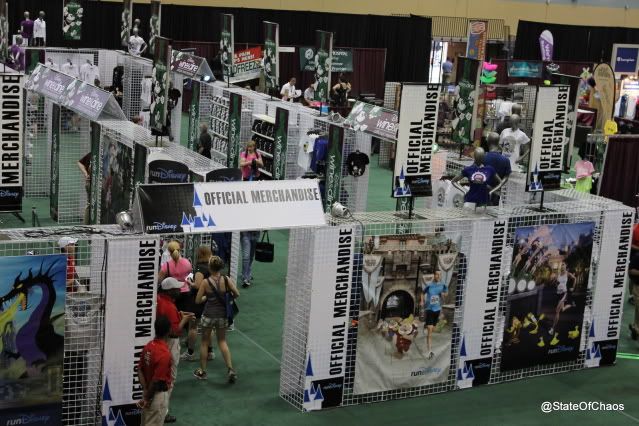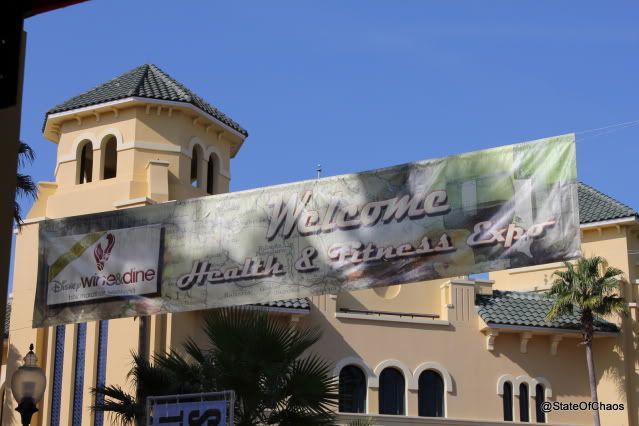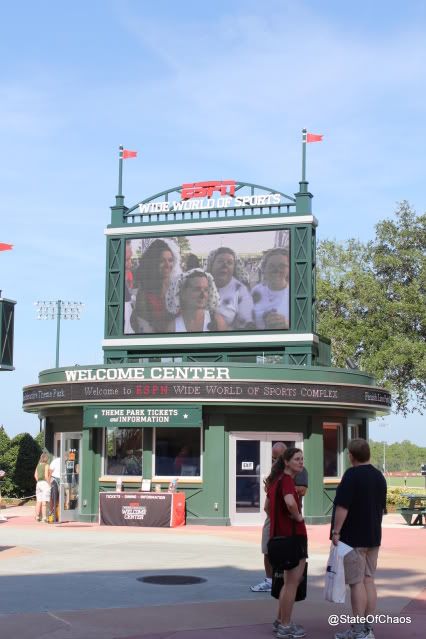 Finally! That's Paul in the Perry shirt and our fantastic South Florida-based friends who were coming to pick up their after-party tickets.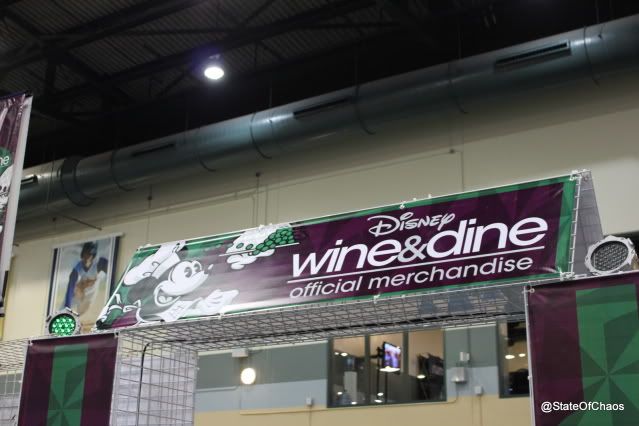 Disney Parks Blog post about the meet up
Disney Parks Blog photos on Facebook
At the end, we were given a RunDisney meetup goodie bag that included both a Disney's Wide World of Sports bag and an individualized t-shirt with my Twitter name on it!   It was clear that RunDisney has grown quite a bit over their first year.  This meetup was much more organized with a clear itinerary and lots of Disney media coverage.  All in all, this was a fantastic meetup! I was so grateful to be included and really enjoyed the entire morning. Thanks, RunDisney!
(photos not tagged with @StateOfChaos were stolen from RunDisney's Facebook Page)